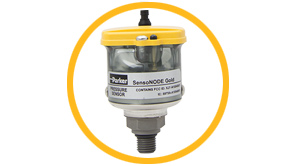 (1) 150 psi Pressure Sensor
(1) 5,800 psi Pressure Sensor
Pressure sensors measure the most commonly used pressure ranges.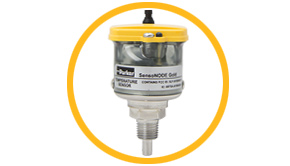 (1) Temperature Sensor

Temperature sensors measure in-line or ambient temperatures.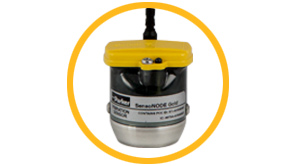 (1) Vibration Sensor

Parker's SensoNODE Vibration Sensors provide a simple and effective way to measure vibration of industrial machinery.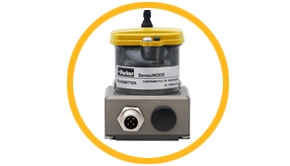 (1) 4-20mA Transmitter

4-20mA Transmitter reads third-party, wired sensor measurements and transmits them wirelessly.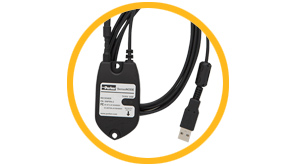 (1) Repeater

The repeater is a single-hop network range extender for Gold sensors connected to Gateway.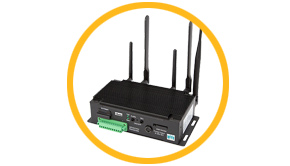 (1) Gateway

The gateway is the control center of the system which receives the data from the sensors and transmits to Voice of the Machine Cloud.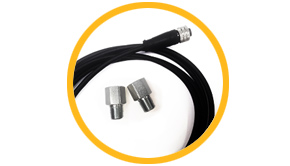 (1) M12 Cable
(2) Adapters
M12 connection cable (6.5ft) to connect third-party sensor and 4-20mA transmitter. Pipe adapters to convert SAE O-ring port to NPT.