Subsea Connections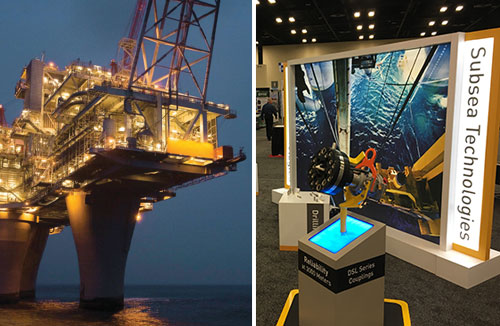 Offshore oil and gas producers look to Parker to provide reliable, high-performance connections for subsea and topside applications.
Subsea Quick Couplings
From shallow to ultra-deep, Parker's subsea quick couplings can be found in the world's oceans at depths down to 3,000 meters and pressures up to 25,000 psi.

Since acquiring Snap-tite in 2012, Parker has combined decades of subsea development with innovation from the world's largest quick coupling manufacturer. The result is a breadth of product second to none and the ability to rapidly develop solutions to unsolved problems.
Subsea Hose
Today's oil companies are raising the bar for high collapse resistant hoses by targeting oil reserves in increasingly deeper waters. HCR hose is a high collapse resistant subsea hose specifically designed to withstand the collapse forces found in deep sea hydraulic applications including subsea hydraulics, BOP stacks, well stimulation and hydraulic flying leads.