Download This Summary Guide to Learn about the new OSHA Rule for Respirable Crystalline Silica (RCS) Wet Method Dust Suppression for Construction Worker Health and Safety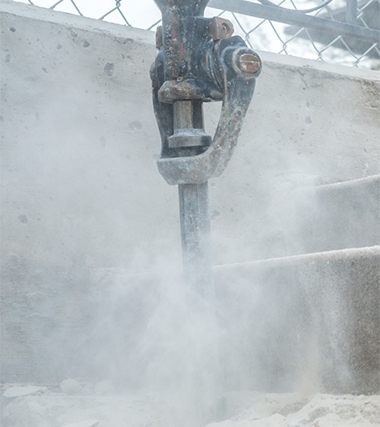 Respirable crystalline silica (RCS) is a hazardous substance found in bricks, clay, concrete, mortar, rock, stone and many other materials common to construction sites. The dynamic action of construction equipment can release RCS into the air and expose workers to serious health threats.
The new OSHA standard for the construction industry went into affect on September 23, 2017. Non-compliance to the rule could result in sustained risks to worker health and safety, costly OSHA penalties and damaged brand image.
Download our RCS Summary Guide to learn:
The primary issues for construction worker health

Silica dust exposure level thresholds in the construction industry

The types of equipment and tools covered in the standard

OSHA preferred compliance methods

Nonconformance penalties and effective dates

Information on workers' rights