Download the whitepaper to learn about automation trends in the life science field.
What does the future look like for automation in Life Science Instruments
Parker recently surveyed life science instrument designers, manufacturers, and users about the trends and challenges they face relating to automation. Respondents were given the opportunity to select the technologies that could most benefit their industry and provide feedback on the key trends, including how they are dealing with regulatory and cost pressures.
Technologies that can help solve your engineering challenges
The mSR series of miniature, dual square rail guided, linear motor positioners have been engineered to deliver a combination of modularity, flexibility, and performance in an extremely compact package. Learn more

Learn more about the future of automation in life science instruments in these recorded webinars: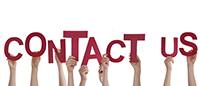 Parker Electromechanical and Drives Division
1140 Sandy Hill Road
Irwin, PA 15642
724-861-8200


The XE series combines rugged steel body construction with an integrate precision ball screw and bearing guide producing a high precision, cost effective linear actuator that delivers high thrust in a small form factor. Learn more

Designed for the global machine market, the Parker Automation Controller (PAC) combines advanced logic, signal handling, multi-axis motion, and visualization into one performance-driven solution. Learn more

ML18 provides high performance and a more compact solution for your application needs. Learn more

The Parker Smart Syringe Pump is a long life, high precision pump which allows direct mounting at the point of dispense eliminating the need for a transfer line. Learn more

Brian Handerhan is a business development manager focusing on Parker's Life Science Automation group. Brian has more than 20 years of experience in the implementation of automation across a broad range of industries. His primary expertise has been as a process improvement leader, change agent, and P&L owner. He now focuses that broad experience on working with industry OEMs to develop lasting business relationships built on both operational and technical value.
This document represents the culmination of a Parker Hannifin survey series administered to help drive research and development of automation trends in the life sciences. It is also the last in a series of whitepapers on the very trends our survey takers indicated were most important to them. It will answer two critical questions from the perspective of industry experts:
Which industry trends are contributing most to the development of effective life sciences solutions?




What challenges do instrument developers still face in automating those solutions?
Advances in laboratory technology are directly tied to overall trends in the economy, education and population demographics. The cost of health care is among the top budgetary and societal concerns among all citizens and their governments. Professionals in the life sciences are in a unique position, both to drive the dialog among these groups and to affect its outcome. Before they can do that, their hopes and concerns must be addressed.
Parker Hannifin is dedicated to the continued study of these trends so it can meet the needs of instrument OEMs and their customers in the life sciences. That will be a direct outcome of our efforts, but indirectly, we hope to contribute to a better quality of life for all citizens.
Download our whitepaper to learn more.