Contract Manufacturing and Sealing Solutions for Respiratory Care Devices
Parker's high purity sealing solutions and molding capabilities make better devices that keep patients more comfortable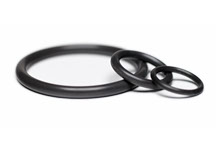 Reduce Contamination Risks with Parker's Medical Compliant O-ring Material E1244-70
Parker's E1244-70 EPDM material contains an internal lubricant, reducing installation force and dynamic friction without the need for external lubricants that can trap dirt and dust which can harbor bacteria. It is USP Class VI and USP <87> compliant and provides excellent resistance to repeated steam, gamma, ozone, and ethylene oxide sterilization.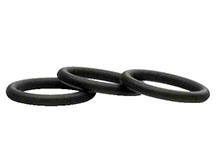 Reduce the Risk of Cytotoxic Contaminants with Medical Grade E3609-70
Parker's ethylene propylene material E3609-70 offers outstanding resistance to steam, cleaning sterilization agents, and process fluids in addition to meeting cytotoxicity requirements of USP <87> and the USP Class VI biocompatibility requirements at multiple extraction test temperatures.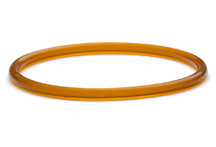 HF355-65 is a unique "hybrid" O-ring rubber material that offers  extremely low extractables of perfluorinated elastomers coupled with the temperature limits of fluorocarbon. The chemical resistance is slightly better than regular fluorocarbon, and the cost is a fraction of a true perfluorinated elastomer.

Contact Us:
Contact us to request information about Parker materials and solutions for your Medical and Life Sciences applications.





© 2017 Parker Hannifin Corp.