Core technologies to help you harness the wind... onshore and offshore.
Visit Parker Booth #1245 at AWEA Windpower, May 20-23 in Houston.
From filtration and condition monitoring to custom hydraulic power units and advanced accumulators and cooling solutions, Parker has the precision-engineered products and turnkey systems to help the most sophisticated wind power plants generate energy more efficiently, while improving reliability and uptime.
---
FEATURED TECHNOLOGIES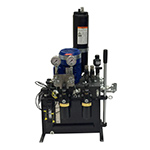 CUSTOM HYDRAULIC POWER UNITS for Wind Turbines
Parker custom Hydraulic Power Units (HPUs) are uniquely engineered for wind yaw and brake applications, for wind turbines of any size. Parker designed the sample shown for a 2.0 MW turbine.
Parker experts can assist with fabricating, equipment design, prototyping, system modeling and the integration of electronic and hydraulic systems.
CONDITION MONITORING AND DIAGNOSTICS
SNEAK PEAK: Remote Diagnostics and Condition Monitoring for Critical Wind Turbine Systems
Parker SensoNODE Gold™ is a series of networked wireless sensors developed for continuous condition monitoring for use with cloud or local applications. Combined with Parker's SCOUT software, SCOUT Mobile and SCOUT Cloud, users can quickly access vital information, alerts and analytics to help keep systems operating efficiently. Learn more.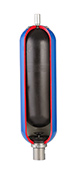 Featuring Rilsan Coating and E2 Bladder Mix
Parker developed a special rilsan coating on its new bladder accumulator shell, resulting in a dramatically extended product life when used in the hub or nacelle. The special coating ensures 100% coverage and drastically reduces the friction between bladder and shell surface. It provides excellent corrosion protection and minimizes any future contamination of the system hydraulic oil, and is very cost-effective.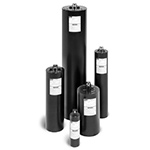 Parker piston accumulators offer several unique advantages including customization and high durability with extremely low gas permeation rates. They are USA-made, with additional manufacturing in Europe, for best-in-class lead times. Crimped to 6" (150mm) bore, available up to 22" (559mm) bore threaded and up to 20,000 psi (1379 bar), these high-speed pistons perform in temperatures from -45°F to +320°F (-42°C to +160°C).